Small Business Website
It's time to make sure your business has an online presence that is modern, optimized, easy to navigate, and most importantly, reflects your unique value proposition. Your online presence is the leading way that new and potential customers first meet you.  With this package, we help you establish a successful online presence.
Custom Website Design
Mobile-first design allows your customers the flexibility to interact with your products and services on any device. We specialize in responsive web design and development! We only develop websites using the latest and safest technologies. We pride ourselves in delivering superior design, cross-browser compatibility, responsiveness.
Ecommerce Store Design
We specialize in E-Commerce and M-Commerce and love helping craft winning conversion strategies. E-Commerce is our core competency! We love delivering reliable E-Commerce solutions utilizing user-firendly platforms like WooCommerce. We also make use of responsive design so that your products and services reach customers on the go.
Online Marketing
Increase visibility, boost traffic, and grow sales with our online marketing and advertising packages. Our online marketing and advertising packages will put your business in front of people searching on cell phones, computers and tablets.  It also reaches people who might not heard about your company.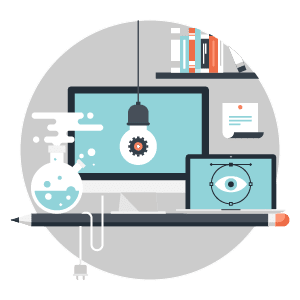 1. DISCOVER
We will work with you to help determine the requirements of the project, from a technical, creative, and organizational perspective. We'll analyze content, writing style, visual design, and interface design, and make sure we understand everything there is to know about your project. This guides us in tailoring a solution that is effective and sustainable. We will also spend time getting to really understand your project by analyzing past and present marketing materials, discussing future marketing strategies, and aligning them with your web project.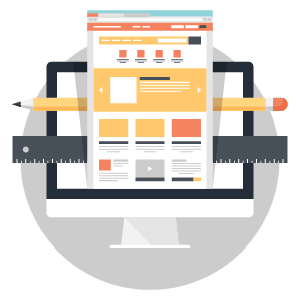 2. DESIGN
Using the information gathered in the discovery phase, we will audit existing content both quantitatively and qualitatively. This process will serve as the blueprint for your site. Well-planned and well-structured content is the basic foundation to a great user experience and system design. We will collaborate with you through this iterative process and create functional wireframes and UX/UI sketches. All of the requirements will be carried over into the design phase. The entire process will lay the foundation for the development team to being creating functional applications or websites.
3. DEVELOP
After the design phase is complete, your dedicated developer will begin the hard work. All of the programming and coding will begin to take place and the custom features and functions of the website or application will begin to take shape. Using the latest HTML5/CSS3/JavaScript/php technologies, the development team will build out the plan and create the first iterations of the website. The functional application of website will be available for testing once this phase is complete.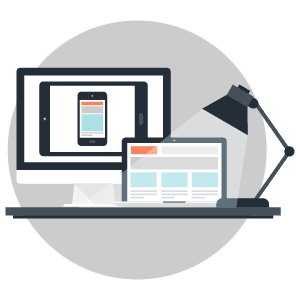 4. DEPLOY
The website is now ready for user acceptance testing and launch – with a proper launch party of course! Once deployed, the website will be fully functional and ready to accept payments or exhibit all of your content. Application deployments will be much more involved, but this milestone is always gratifying. Since a website is always evolving, it's important to continue testing and improving it on a regular basis. The Sysnovo Signature Service plan is the client choice for maintaining a fully-functional and optimized website or application. Iterations will continue through the websites life-cycle and ultimately lead to a redesign once there is enough analytical and user information.
Let's Get Started
Ready To Take Your Business to the Next Level?